The top space stories of the week!
The beautiful comet subject of the Rosetta mission makes its closest approach to Earth, a partial lunar eclipse dazzles spectators and astronauts return to their duties following a space debris scare from a Russian anti-satellite missile test. These are some of the top stories of the week on Space.com. 
Beaver Moon lunar eclipse dazzles spectators.
Spectators across much of the planet witnessed a nearly total lunar eclipse this week. The partial lunar eclipse appeared the night of Nov. 18-19 and saw the moon 97% covered by the deepest part of Earth's shadow. The celestial event was the longest of its kind in 580 years. 
Full story: Nearly total Beaver Moon lunar eclipse, longest of its kind in 580 years, wows stargazers
See also: The Beaver Moon lunar eclipse won't be a true 'blood moon,' but it may look red. Here's why.
Astronauts fled from the space station's core after a Russian ASAT test. 
This week, astronauts living onboard the International Space Station had to retreat to safety after Russia conducted an anti-satellite missile (ASAT) test that launched space debris into Earth orbit. Astronauts have since returned to normal operations; the shutdown started early Monday (Nov. 15) and ended on Wednesday (Nov. 17). 
Full story: Space station astronauts resume normal operations after Russian anti-satellite missile test
See also: Space debris forces astronauts on space station to take shelter in return ships
Plus: Hear how NASA alerted astronauts to incoming space debris after Russian anti-satellite test
Jessica Watkins joins the new SpaceX NASA crew launch.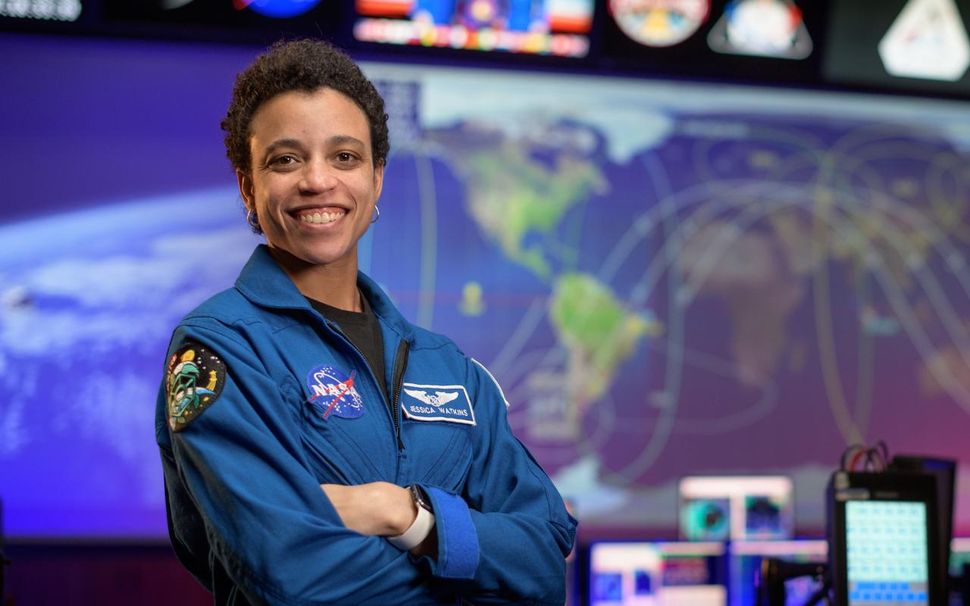 On Tuesday (Nov. 16), NASA announced that it would add newbie astronaut Jessica Watkins to its Crew-4 mission with SpaceX. Watkins, a geologist, joined the space agency's astronaut training corps in 2017. The rookie astronaut will join NASA colleagues Kjell Lindgren and Robert Hines and European Space Agency (ESA) astronaut Samantha Cristoforetti on the future mission. 
Full story: Next SpaceX NASA crew launch adds rookie astronaut Jessica Watkins
Rocket Lab launches satellites and recovers its booster. 
The American aerospace company Rocket Lab successfully launched two satellites into orbit on Wednesday (Nov. 17) from its New Zealand site on the North Island's Mahia Peninsula. Its Electron booster lofted two commercial Earth-observation satellites for the company BlackSky and then safely splashed down in the Pacific Ocean about 18 minutes later. 
Full story: Rocket Lab launches 2 satellites to orbit, recovers Electron booster
The Hubble team is still trying to fix the telescope's glitch. 
The team behind the Hubble Space Telescope is still addressing a glitch on the iconic spacecraft that appeared in late October. The team has identified changes that may improve the situation, according to an update by NASA officials on Tuesday (Nov. 16). The problem concerns the synchronization of its internal communications, which knocked all five of its science instruments offline.
Full story: Hubble Space Telescope team continues troubleshooting instrument glitch
Arianespace lofts three French military satellites into space. 
An Arianespace Vega rocket launched from the Guiana Space Center in Kourou, French Guiana on Tuesday (Nov. 16). The vehicle's delivery of three French military satellites, called CERES (short for "Capacité de Renseignement d'origine Electromagnétique Spatiale") marks the third Vega launch of 2021 and the 12th mission this year for the European launch provider.  
Full story: Arianespace Vega rocket launches 3 satellites into orbit for French military
Report estimates cost of NASA's moon-return program. 
A new audit by the NASA Office of Inspector General (OIG) shows that NASA's Artemis program may cost a total of $93 billion by 2025. For comparison, the U.S. spent about $280 billion in today's dollars on NASA's Apollo moon program between 1960 and 1973, according to the nonprofit Planetary Society. The NASA program aims to establish a sustainable human presence on the moon by the end of the decade. 
Full story: NASA will spend $93 billion on Artemis moon program by 2025, report estimates
Climate change is causing Earth's lower atmosphere to rise. 
Climate change is causing the lowest layer of Earth's atmosphere, the troposphere, to rise. The upward expansion is happening at a rate of roughly 164 feet (50 meters) per decade and was discovered by scientists who used weather balloons to take measurements in the North Hemisphere over the past 40 years. This layer of atmosphere is the one that we breathe in and where a lot of atmospheric weather occurs. 
Full story: Earth's lower atmosphere is expanding due to climate change
Chinese Mars orbit changes flight plan. 
China's Tianwen 1 spacecraft has been orbiting Mars since February. On Nov. 8, the team changed the mission's orbit to allow it to conduct a global survey of the Red Planet. It will continue to help relay data from the nation's Zhurong rover on Mars, which Tianwen 1 released in May, back to Earth. 
Full story: China's Tianwen 1 Mars orbiter changes orbit to begin planetary survey
Comet 67P approaches Earth and won't be back for 200 years. 
Europe's Rosetta mission became the first-ever cometary lander in 2014 when it reached Comet 67P. On Friday (Nov. 12), the icy body made its closest approach to Earth and will not return for the next 200 years. During the approach Comet 67P was at a distance of 39 million miles (62.8 million kilometres) from our planet, within the orbit of Mars. 
Full story: Rosetta's 'rubber ducky' comet makes closest approach to Earth, will disappear for 200 years
Follow us on Twitter @Spacedotcom and on Facebook.