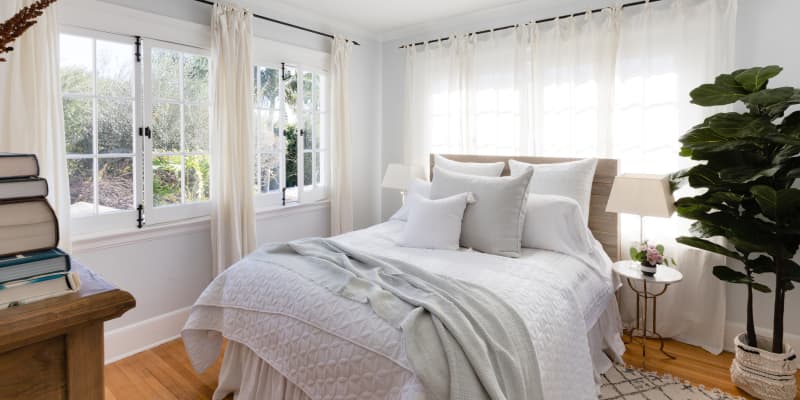 We independently select these products—if you buy from one of our links, we may earn a commission.
The new year is known as a good time to re-evaluate your wardrobe and tune into your resolutions, but it's also a great opportunity to upgrade your bedding. After all, you're probably not swapping out your sheets and comforter nearly often enough. (Did you know that the National Sleep Foundation recommends washing bedding at least once every two weeks, but ideally every week?) Even if you already have fantastic sleep hygiene, though, there's no time like the present to evaluate your bedding and fill in what's missing. That's because, for a limited time, Nordstrom is offering up to 40 percent off top-rated bedding essentials. 
Whether you're in the market for a new set of sheets, a pretty throw pillow, or an incredibly cozy blanket to cuddle up in on the couch, the Nordstrom Home Sale has dozens of discounted items to choose from. To get you started, check out our 11 favorite finds from the Nordstrom Home Sale, below.