Indie Lee Brightening Cream Review From A Beauty Editor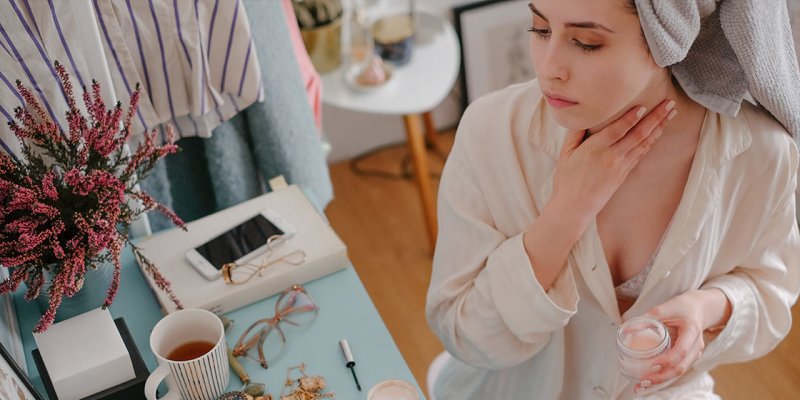 Despite its lightweight texture, this moisturizer is deeply hydrating—and as I mentioned above, well-hydrated skin tends to appear more luminescent.
Humectants
, like aloe and hydrolyzed hyaluronic acid, help pull moisture into the surface of the skin, giving skin an immediate plumping effect. Olive-derived squalane then helps trap all that goodness inside. As a bonus, some of the included brightening actives, like mango seed butter and centella asiatica, come with hydration properties, too.
As for the application itself, the formula instantly sinks into my skin without leaving a greasy film. It also has no overpowering scent, which I always appreciate in a leave-on product. If you've ever tried Indie Lee's Brightening Cleanser (also a winner in my book), you likely noticed its sweet strawberry aroma. That's because it contains strawberry seed oil, which leaves a much stronger trace than the extract. I love that invigorating scent for a wash-off product, but I'm very picky about any lasting fragrance on my skin. It's not that my skin can't handle it; my nose is just way more sensitive. So I'm happy to report that this cream leaves no lingering scent; one reviewer says it "smells powdery clean," and I wholeheartedly agree.