IG Model Returns Home After Joining Aid Efforts in Ukraine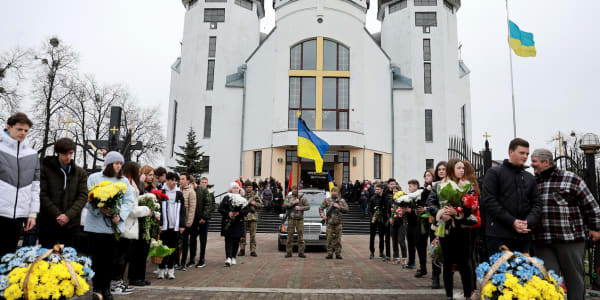 Back in March, 
Instagram
model Liziane Gutierrez became the latest foreigner to travel to
Ukraine
to join the war-torn country's battle against Russia.
Gutierrez returned home this weekend after spending nearly a month between Poland and Ukraine. While catching up with TMZ at the airport, the Brazilian model opened up about what it was like to deliver medicine and transport families out of the embattled country.
"I was scared," she explained. "I didn't go inside Kyiv. I went to Lutsk and Lviv, but it still [presents] the same danger."
According to Gutierrez, the embattled nation is requesting volunteers to help collect bodies off the streets of cities that have been ravaged by Russian attacks, including Bucha. 
"I don't know if I can do that," she admitted. "But I know some friends who are heading to Bucha right now to do that."
She went on to assert that the current situation in Ukraine is far worse than the American media has made it out to be. "It is bad," she explained. "They are requesting volunteers because they don't have enough people. There are so many bodies everywhere out there."
Gutierrez added, "So when we see on TV them saying 'It's not that bad,' it is that bad. Everything you are seeing on TV, it's even worse when you are there."
When asked how she feels about putting her life at risk by joining the aid efforts in Ukraine, Gutierrez maintained that she just wants to help, before saying that she plans on going back to help "even more."
"I just want to help," she said. "I didn't know I would be this brave, to be honest with you. I didn't know this. I just know I'm going back for sure, and I'm going to do even more."