Get the Amber Interiors Look With This Affordable Amazon Brand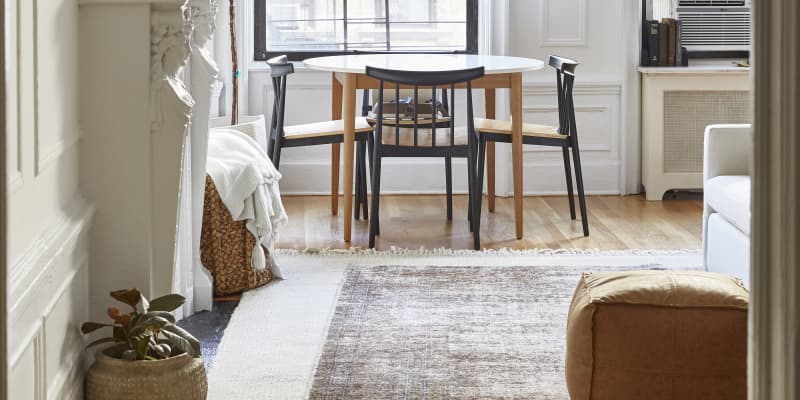 We independently select these products—if you buy from one of our links, we may earn a commission. All prices were accurate at the time of publishing.
When I'm making a decorating or design decision for my own home, I often ask myself, what Amber Lewis of Amber Interiors would do. A self described "pioneer of the white-wall, laid-back California aesthetic," Lewis and her peers like Shea McGee of Studio McGee and Beckie Owens are famous for layering natural elements and textures, striking the perfect balance between rustic and modern. I love Lewis's signature California-cool, laid-back style because, as the title of her bestselling interiors book suggests, it feels "made for living" (I'm a mom of three), but it's still clean and sophisticated.
Which is why when I'm decorating my own home, I often ask myself how to replicate that Cali-rustic aesthetic. Unfortunately, the answer to that question often ends up being something out of my price range. However, I have discovered a budget-friendly way to achieve that West Coast, modern organic look in the most unexpected of places: Amazon.
Type "Creative Co-op" in Amazon's search bar, and the results will show hundreds of unique decor items that look like they belong in a home designed by Lewis or McGee. Creative Co-op is a wholesale company, meaning their products are only sold (in bulk) to retailers, and not to individual consumers; However, I discovered that Amazon is a Creative Co-op retailer. Home decor items like paper maché bowls, natural wooden trays, and terracotta vases that fit the cool and collected vibe I want for my home, but for a lower price and shipped Prime shipping? Yes, please to all of the vibes, for less. 
Here are a few of my favorite Creative Co-op items from Amazon: